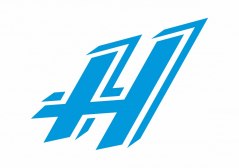 2015-01-26 15:00 Congestion tax in Göteborg

According to a decision from the Swedish Parliament, a congestion tax will be introduced in Göteborg as per January 1st, 2013. In order to finance and manage this, we will add a fee on each transport from January 1st, 2013 as follows:
— Local transport Göteborg round-trip SEK 30
— Long distance transport from Göteborg SEK 60

Would you like more information about this pls. contact Roger Rietz +46 (0)31-720 2712 or more general information from the Swedish Transport Agency.
2017-09-29 15.30: ISO 9001/14001
Today LRQA finished a two-day audit of our Company Management System HVS which, among other things, includes Quality Management System according ISO 9001:2015 and Environmental Management System according ISO 14001:2015. They found that our Company Management System still is very suitable for our purpose and adapted to our line of business with efficient processes that support specified goals and extended the validity of our certificate.
2017-08-30 15.00: We continue to expend our fleet
Now we have three new Volvo and four new Scanias in our traffic.
2016-12-09 17.30: SQAS
Today SP Certification finished a four-day audit of our Company Management System HVS according to SQAS. Being SQAS-reviewed (and approved) means that we live up to the high demands that the petrochemical industry through CEFIC sets in areas such as safety, health, environment and quality